Satisfied Customers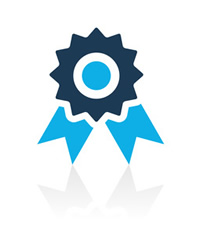 Peak performance of your computer and related systems is crucial to your business these days.
We understand that outsourcing responsibility for your IT systems is a major decision for any enterprise.  Let us put your mind at rest by introducing you to some of our satisfied customers.
---
1. Case Study – IT Support
Scenario
A diverse, multi-site business with time-critical performance requirements needed comprehensive support for their It throughout their operation.
Solution
Providing wide-ranging, comprehensive IT support for this major Cornish legal firm, which operates over three centres, Flying Flounder support all staff across the business with all their IT needs.
Feedback
Eric and his team at Flying Flounder Limited have been looking after our IT requirements here at Sproull Solicitors LLP for over 15 years.  As with most businesses, we become ever more dependent on an up to date, efficient and innovative IT system.  Flying Flounder have assisted us in designing the system we operate, making sure we are kept up to date and in solving those little problems that come up every now and then.  We are pleased with the personal service we receive and like dealing with real people rather than a call centre.  As a proud Cornish business, we are pleased to have our IT serviced by a Cornish IT outfit.
---
2. Case Study – Wireless Bridge Systems
Scenario
A number of our customers were struggling with the ability to link their buildings wirelessly in a cost effective and reliable way. Some had tried domestic type wireless access points in a bridge configuration but struggled with poor signals, whilst others had invested in heavier duty solutions which proved to be cumbersome to set up and not so reliable.
Solution
We found the perfect solution for our customers with the Ubiquiti Airmax range of wireless devices. The Airmax Nanostation M5 units were deployed in a point to multipoint bridge solution allowing the single internet connection in the owners residence to be shared by each of the holiday cottages on the estate.
Feedback
In the customer's own words:
We have used Flying Flounder for many years to maintain the wireless network for our self-catering cottage complex, which isn't the easiest site. Eric always responds quickly to any problems that arise, and rectifies them promptly – essential in our business, not only for us in managing the business, but also because guests in the cottages expect to have WiFi fully operational 24/7. I would have no hesitation in recommending Flying Flounder.
Beth Bailey, Kernock Cottages, Award-winning 5* Gold child-friendly cottages in Cornwall
---
3. Case study – Web services
A local tourist business required a simple, attractive website CMS system for their specially-adapted accommodation, including a on-line booking system.  We were happy to provide a low-cost, easy-maintenance solution with hands-on support for inexperienced staff.
I have used the services of Flying Flounder to create a website for our small business. I was very pleased with the result and especially the helpful attitude provided to someone who is a complete novice with regard to IT